71-year-old colon cancer patient in Fuda
"I'm very lucky to be here. Thank you for your considerate care," said a 71-year-old patient, Mrs. Zeng who underwent cryosurgery of colon cancer six years ago in Fuda Cancer Hospital (Fuda). She came here for the second time. "I came here for minimally invasive procedure, because you can see a small wound but with good effect. It's a relief for patients."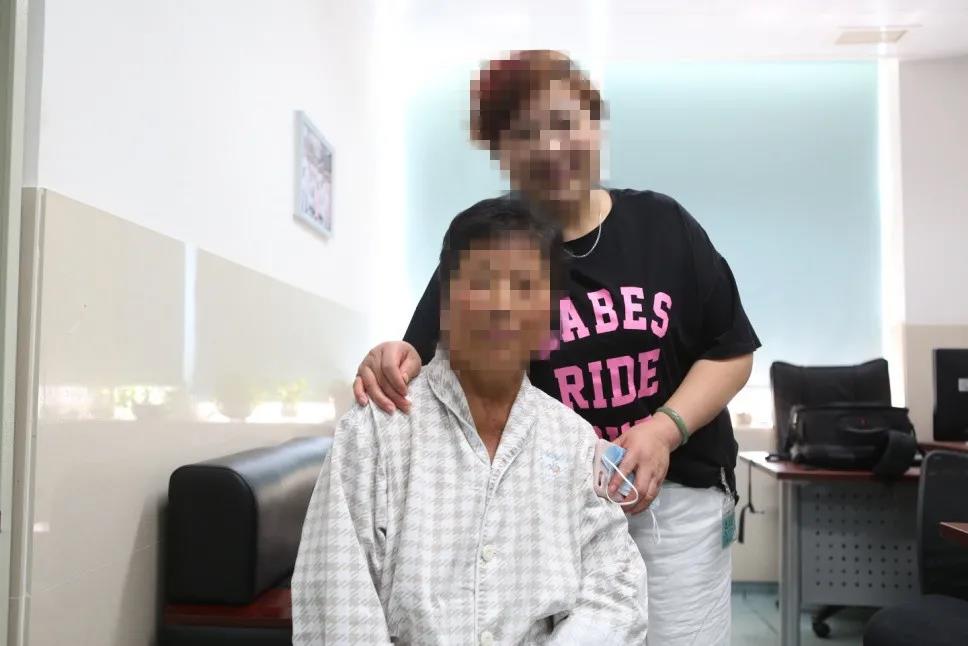 Sadness: Appendicitis? No! Colon cancer!
In March 2014, Mrs. Zeng had pain in lower abdomen, which was diagnosed as appendicitis in a Jiangxi hospital. Soon after the diagnosis, she underwent surgery but her symptom wasn't relieved. The pain was aggravated and what's worse, she had constipation. Then she underwent abdominal CT scan which indicated an occupying space in upper segment of sigmoid colon with ileus. "Doctors there suspected colon cancer, and suggested surgery." Following doctor's advice, Mrs. Zeng underwent radical operation of sigmoid colon cancer and colostomy of descending colon. Postoperative pathology report shows sigmoid canalicular adenocarcinoma, grade II with invasion of superficial muscular layer, blood vessels and nervous tissue. In September 2014, PET/CT scan shows nodular hypermetabolic lesion in inner segment of right middle lung, which is considered to be metastasis in right lung. Then Mrs. Zeng underwent six cycles of systemic chemotherapy at a local hospital.
In 2016, the right lung lesion became slightly bigger after surgery and chemotherapy. Tumor marker (CEA 43.01 ng/ml and CA-199 692.11 U/ml) level was higher than that of before, which was a real worry for her family.
Happiness: encounter with Fuda for the first time
"At that time, my mom was diagnosed with metastases in liver, lung and bladder one year after the surgery of colon cancer at the local hospital," said Mrs. Zeng's daughter. To control the spreading of cancer, her family looked for appropriate treatment anxiously. Then they found Fuda and came here for treatment in May 2016. "My friend told me that Fuda was a cancer hospital. It provides various treatment methods for cancer patients. We wanna give it a try. Maybe there is an appropriate plan for my mom," she added.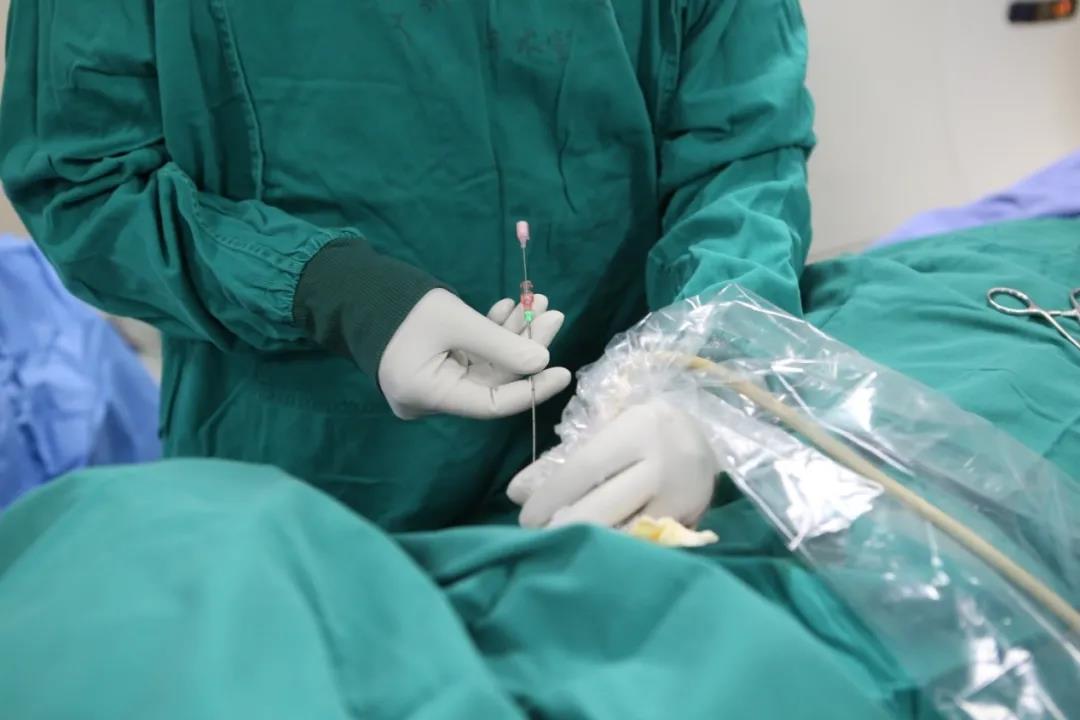 Regarding Mrs. Zeng's condition, President Niu Lizhi of Fuda and other experts immediately organized discussion and consultation. On May 17, 2016, brachytherapy for right iliac paravascular lymph node and cryosurgery for liver tumor were performed for her. On May 24, brachytherapy for right lung metastatic tumor was performed. Mrs. Zeng recovered well after procedures. "We stayed here for about 20 days and had two procedures, and by the time we got home my mom was doing well." Mrs. Zeng's daughter was very grateful to doctors here and she added that because the cancer was under control, her mom was happy in recent years. Mrs. Zeng had a good rest at home for 6 years and received regular review. "If not receiving treatment in Fuda, my mom wouldn't have survived over six years."
Come to Fuda again
In mid-June 2020, Mrs. Zeng coughed with blood but she didn't tell anyone. Until she couldn't hide anymore, her husband found it. "We are afraid of the delay in treatment," her daughter sobbed. On June 30, a CT scan shows progress in nodule of right middle lung and right lung hilus, and fibrous proliferation in bilateral upper lung lobes. Then Mrs. Zeng decided to come back here without hesitation with her family. When they arrived here on July 6, Dr. Niu Lizhi visited them and shook hands with them for encouragement.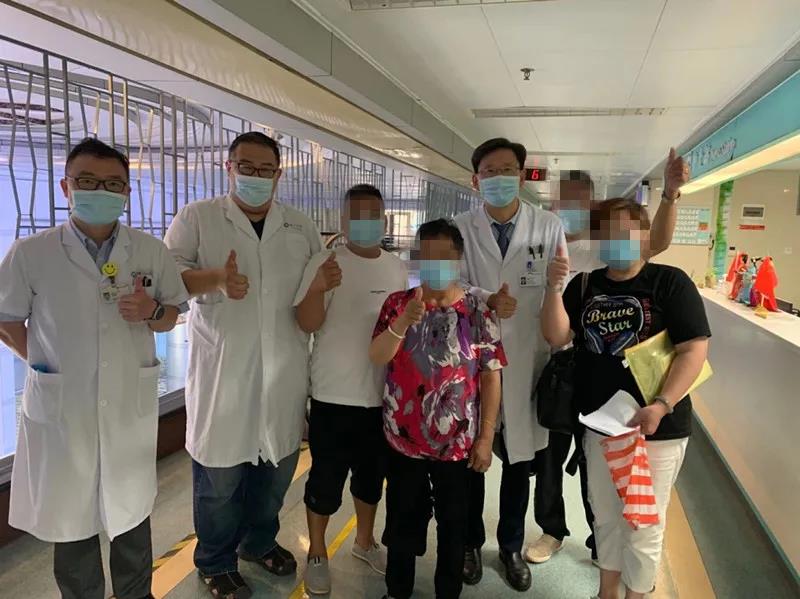 On July 9, Mrs. Zeng had examination and she was diagnosed with postoperative recurrence of sigmoid colon tubular adenocarcinoma Ⅳ, cT2NxM1 with secondary malignant tumors in bilateral lung and liver. CT scan shows pulmonary tumor size about 5.7 x5.1 x5.0 cm. Then our expert team made an appropriate treatment plan for her according to her current condition. To locally destroy tumor, Mrs. Zeng underwent cryosurgery of right lung tumor under CT-guided intravenous general anesthesia, and felt well after the procedure.
"My mom had had colon cancer that had spread to her lungs for six years. She thought she had it under control after the previous treatment and a yearly review would be fine. She didn't take it seriously." Mrs. Zeng's daughter said their family didn't expect that the tumor had grown as big as an egg in this review.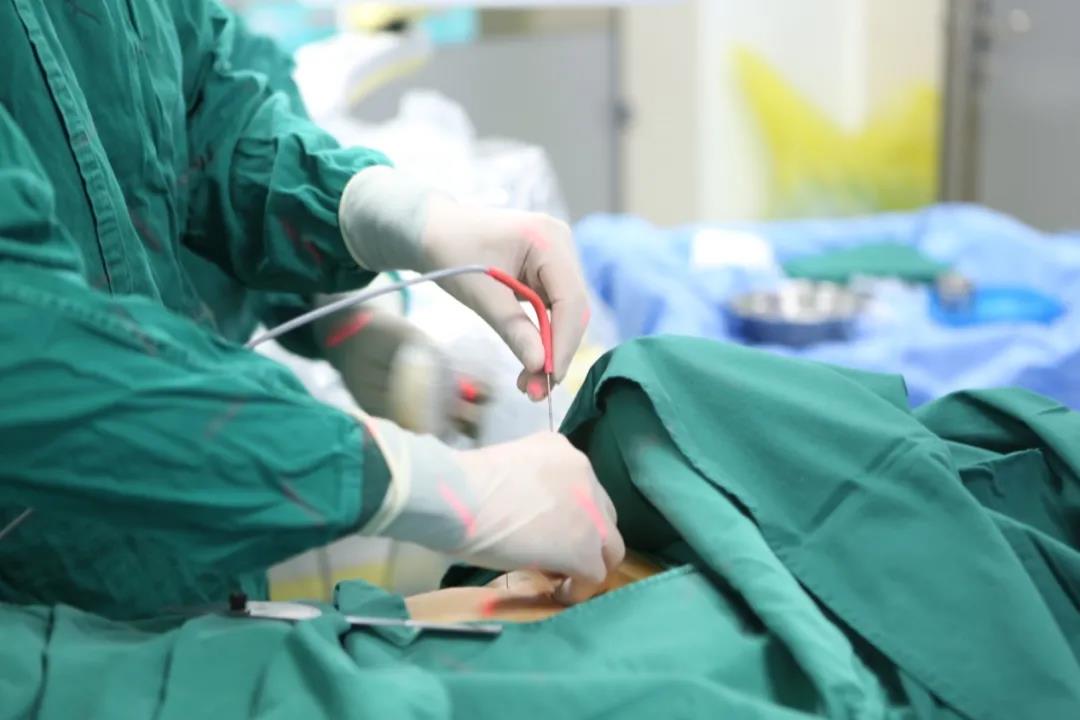 Mrs. Zeng thought she was lucky to have come across Fuda. The medical staff here cares about patients. "They are very reliable and careful. They told us about every detail we needed." Mrs. Zeng's daughter said that her mom's Mandarin had a Jiangxi accent, which was not easy to understand. Therefore, they spoke more slowly and patiently to my mom. "Did you sleep well at night?" "What did you eat for breakfast?" "You need to pay attention to..." These greetings encouraged Mrs. Zeng, and she soon recovered and left.