Foreword:
Kidney cancer ranks the 9th or 10th in all cancer types in terms of morbidity. It is one of the most common malignant tumors of urogenital system, accounting for about 3% of adult malignant tumors. In recent years, the incidence and mortality of kidney cancer worldwide have increased by 2% to 3% every 10 years, showing an upward trend. In China, the incidence of kidney cancer has increased at an average annual rate of 6.5% over the past 20 years, ranking the first in tumor-related deaths in urinary system. 20% to 30% of patients are diagnosed with advanced kidney cancer. Kidney cancer is posing a threat to people, so it is urgent to figure out effective methods for the prevention, diagnosis and treatment of kidney cancer.
Kidney cancer is found in both kidneys during physical check-up.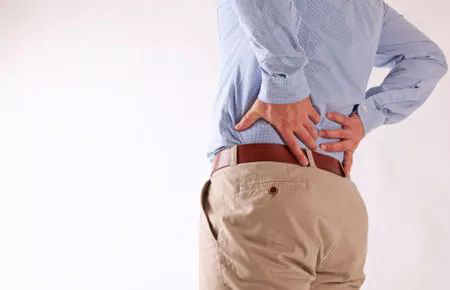 The year 2017 was a sad chapter for Antu (pseudonym) in his life. Previously he kept to a regular schedule with a healthy diet, retired from a government department, and started his own business after retirement. Despite his busy work, he still insisted on the habit of going to bed at 9pm every day, getting up at 5am, and doing morning exercises. Until July 2017, a routine physical examination indicated cancer in his kidneys. He had to stop working and started his fight against cancer.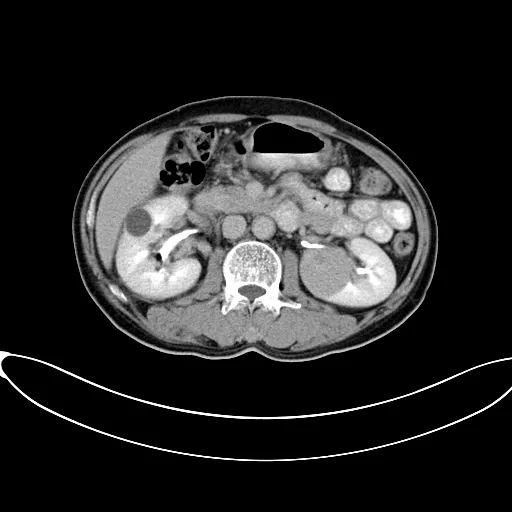 Sep. 10, 2017
Antu's son recalled that Antu did not have any discomfort before the physical examination which indicated a space-occupying space (16.1*7.2cm) in inferior pole of right kidney and another space-occupying space (about 3.7*4.3cm) in inferior pole of left kidney. The bad news left his family in a panic, and they never thought that Antu, a healthy and self-disciplined man, would be suddenly diagnosed with kidney cancer. Antu's son said, "I was stunned at that time. My father looked healthy before, but actually he was ill. For further diagnosis, I brought my father to Singapore for treatment. Doctors there said that it was cancer and he had to remove both kidneys and then perform renal dialysis. For us, surgery is unacceptable, because my father is too old to tolerate it."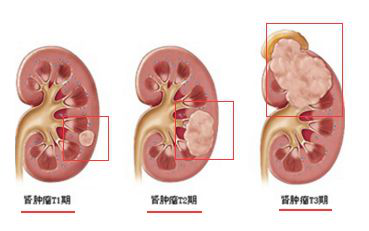 Even though we are disease ridden, we still have to be positive. After knowing the bad news, Antu's family gradually accepted the fact, and constantly encouraged him to maintain an optimistic attitude and fight against cancer positively rather than fear it. In order to better understand the nature of kidney cancer, his son took him to Thailand in August 2017 for a right kidney tumor biopsy which indicated clear cell carcinoma. Doctors there also recommended surgery but his family decisively refused it.
Luckily, one of his relatives rushed to inform him of the good news that they knew about Fuda Cancer hospital on TV and came here for the latest treatment, and the patient was recovering, so they recommended Antu to give it a try. At that time, Antu kept trying new drugs and treatments but he did not saw any improvement. Every time he woke up, he had to bear the physical pain and mental burden.
Cryosurgery creates a miracle.
Antu's son searched information about Fuda on Google and learned that cryosurgery can be used to ablate tumors and reduce the risk of surgery. In order to keep Antu's kidneys intact, his son contacted Fuda via email. After getting a reply of "Fuda can provide better treatment for you", Antu went to Fuda Cancer Hospital with his son.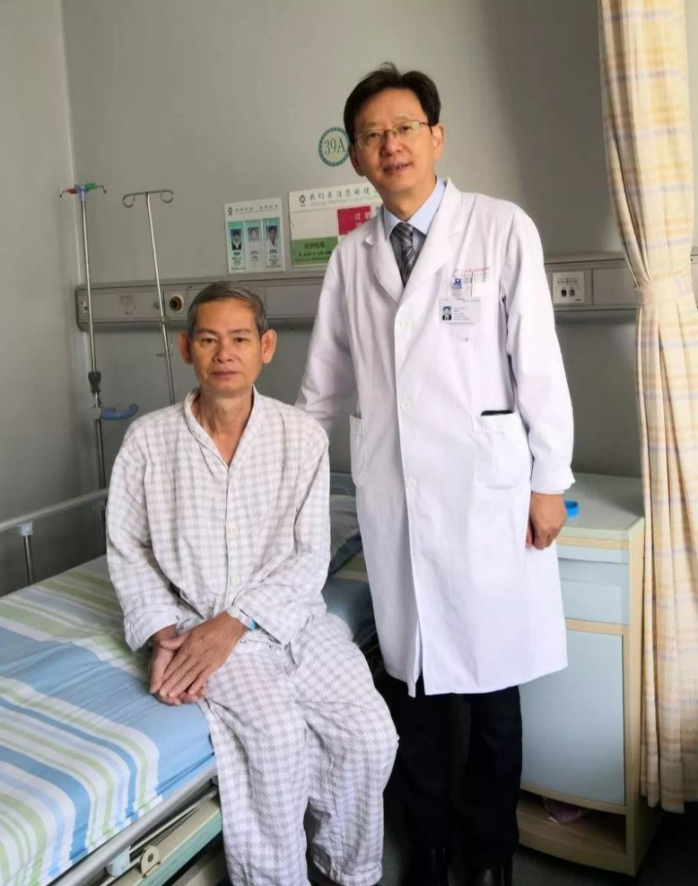 Photo of Antu and Dr. Niu (surgeon)
Antu started treatment in September 2017. Upon admission, he was diagnosed with stage IV right renal clear cell carcinoma (T3NxM1), left renal carcinoma, and mediastinal lymph node metastases. In order to alleviate Antu's lower back pain, interventional treatment was performed on September 21. After careful discussion, experts in Fuda concluded that his physical and mental state was good so cryosurgery could be performed. After explanation by the experts, his family finally felt reassured.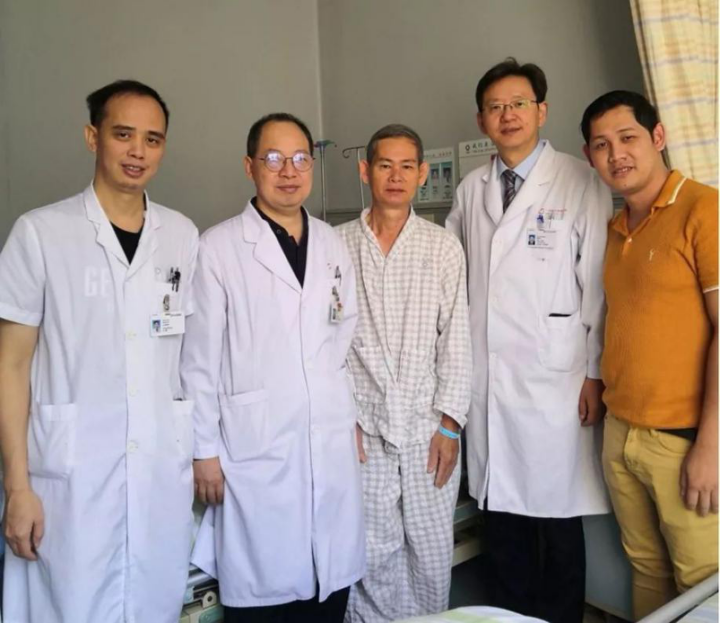 Photo of Antu, his son and Fuda doctors
On September 29, 2017, CT images showed that the condition of right kidney was more serious. In order to slow down the growth of tumor, the experts finally decided to perform cryosurgery on right kidney tumor. During the procedure, Professor Niu Lizhi inserted two needles under the guidance of CT and ultrasound to fix and inactivate the tumor. The procedure was very successful without adverse reactions. One week later, the second cryosurgery on kidney tumors was performed. His son smiled, "I was really nervous at that time. Doctors here told me that everything would be OK. They will handle this. We were all clear about my father's condition. I really appreciate and thank the medical staff here during admission. Thanks to them, my father avoids the pain of surgery. They took great care of my father, which led to the success of the operation. "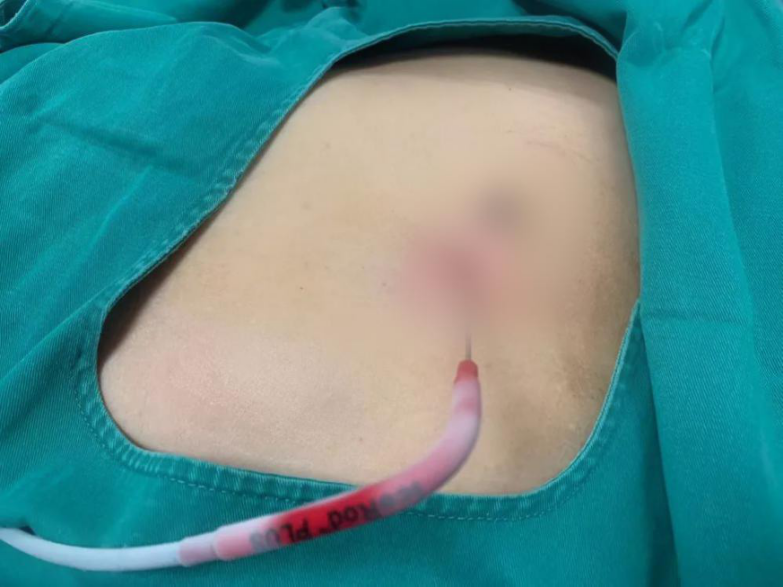 During cryosurgery
Over time, Antu recovered well – his lower back pain was relieved, hematuria was significantly reduced, and the quality of sleep was significantly improved. It was hard for him to go to toilet in the past, but now he is able to go to toilet easily. His attending doctor, Dr. Wang Feng said, Antu's condition was improved according to the examination reports. In the past two years, Antu has always followed the doctor's advice and returned to our hospital for regular check-up. So far, this is the ninth time that Antu came here. His son said, "Every time we come here, we will have good news. The tumors are getting smaller day by day. We trust in doctors here, who will give us the best treatment plan. Now two years has passed. My father is getting physically and mentally better. And this is what we want. "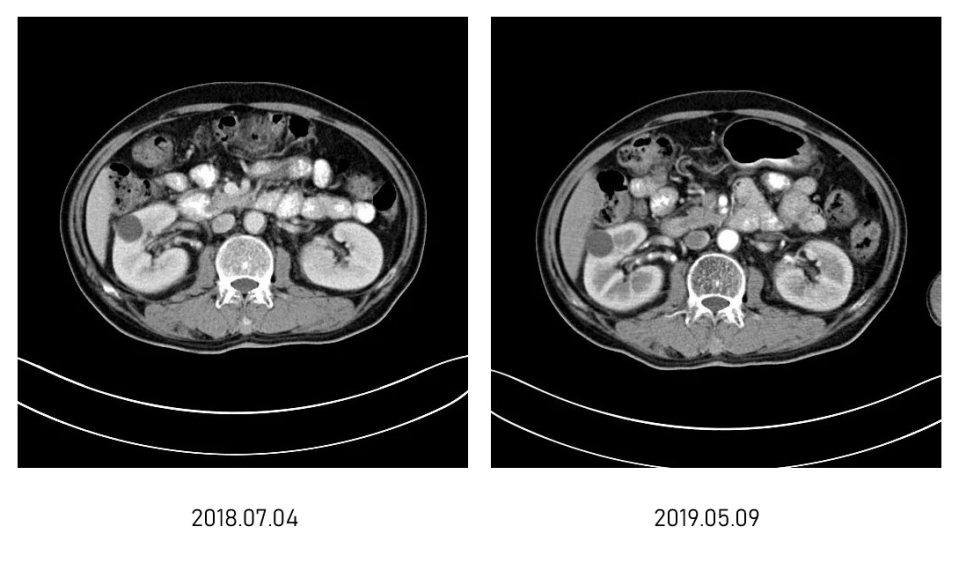 Since cryosurgery in 2017, the tumor has remained the same for more than two years and no signs of recurrence are found during reexaminations. Antu believes that cryosurgery gives him new hope so that he can witness a miracle that happens to him.
Since 2013, our hospital has carried out more than 10,000 cases of cryosurgery and accumulated rich clinical experience.
Advantages of cryosurgery:
1. It can treat small as well as big tumor, and not only single but also multiple tumors.
2. Main vessels and trachea also bronchi won't be destroyed by cryosurgery.
3. It does not cause pain during procedure, and conversely, it can relieve pain.
4. It can be clearly monitored by ultrasound and CT.
5. The tumor after ablation will release immunologic reaction (cryoimmunologic reaction) against cancer for eradication of residual or metastatic tumors.