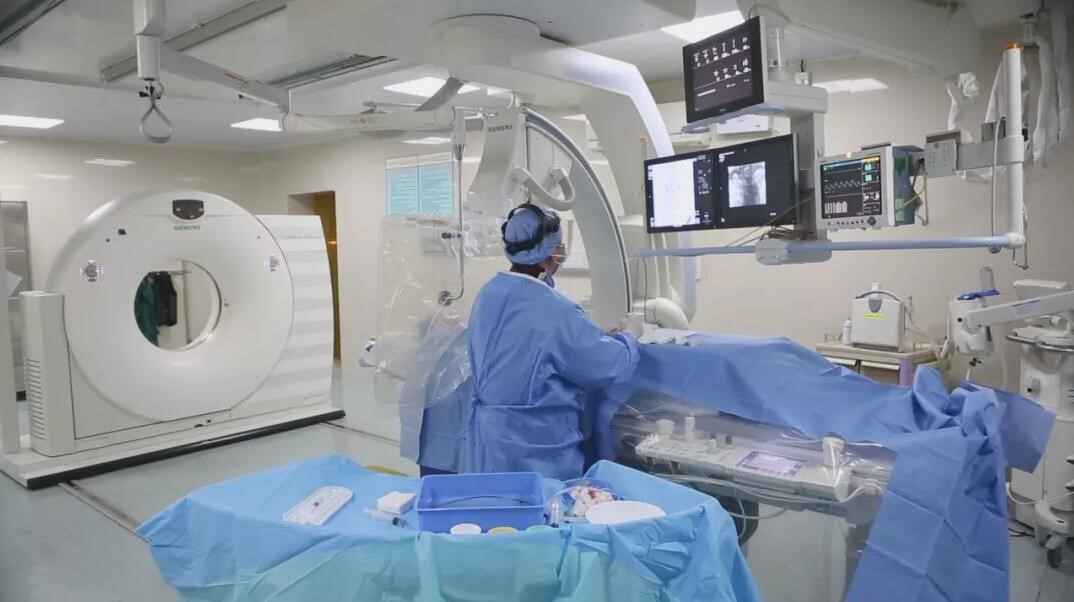 "Severe abdominal pain, intestinal bleeding, necrosis and perforation, acute suppurative inflammation, neck, pain in bilateral shoulders and sacral region, and dry cough" tortured 47-year-old Mr. Li. Although he was weak, he still had faith in doctors at Fuda Cancer Hospital (Fuda), and grasped the doctor's hand when he arrived at the hospital.
After pain-relief treatment in lower abdomen, deterioration occurred
Mr. Li from Guangxi suddenly felt severe pain in his lower abdomen. Then he went to a local hospital with his family. The abdominal CT showed perforation of digestive tract, so he did sigmoidectomy and descending colostomy. However, the operation did not relieve his pain. What's worse, he developed postoperative symptoms of sigmoid colonic hemorrhage, necrosis and perforation, and acute suppurative inflammation. Then he was referred to a provincial hospital for further treatment.
Then Mr. Li went to another hospital for examination. MRI showed space-occupying lesions in left musculus longus capitis and left tentorium of cerebellum, metastases to be excluded, abnormal signal in occipital base, left clivus, left atlas and left side of C3, considering the possibility of tumor invasion. The doctor there advised him to have further examination before treatment.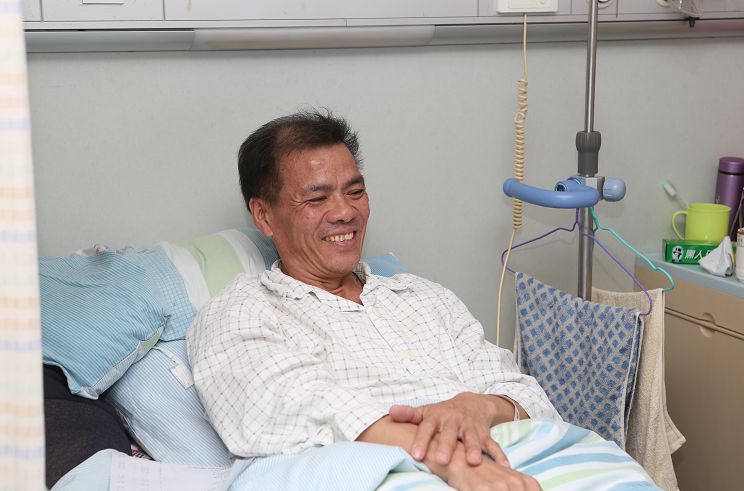 Afterwards, Mr. Li did PET/CT, which showed that his rectal wall is thickened with increased level of metabolism, implying rectal cancer; the lesion is full-thickness infiltration; the perirectal mesentery and anterior sacral tissue are thickened, implying peritoneal metastasis; multiple lymph node metastases in abdominal and pelvic cavity, pulmonary hili, mediastinum and left supraclavicular fossa; multiple metastases of lungs; extensive bone metastasis of the whole body, in which left side of occipital clivus invades adjacent musculus longus capitis and left side of retropharyngeal space". It turned out to be bone metastases that caused pain in his shoulder and hip joint.
After treatment, Mr. Li's pain was still there and got worse. Then he took tramadol and aminophenol codeine tablets for pain relief, but the effect was not good. Seeing Mr. Li suffered from pain, his family started to search for other effective treatment and finally found Fuda.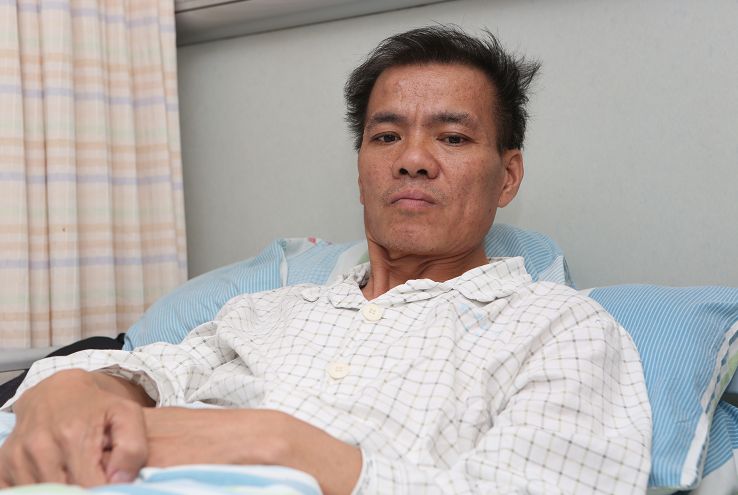 Relief of unbearable pain in limbs by interventional therapy
In 2018, Mr. Li first had a biopsy of rectal mass at Fuda. The pathology showed (rectal) poorly differentiated adenocarcinoma. Then a CT scan showed that the range and number of multiple bone metastases increases; the 7th thoracic spinal canal is slightly narrower than before; lymph nodes near bilateral iliac vessels, in inguinal region and perirectal adipose space are larger than before. After discussion by Fuda experts, Mr. Li was given interventional therapy to relieve his pain. Because interventional therapy is of higher safety and lower risk, it can reduce the occurrence of postoperative infection that he had had before.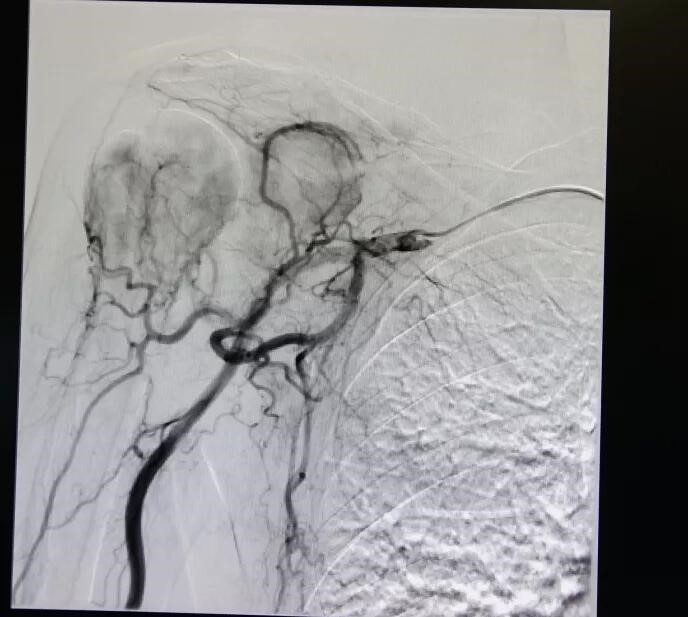 Before treatment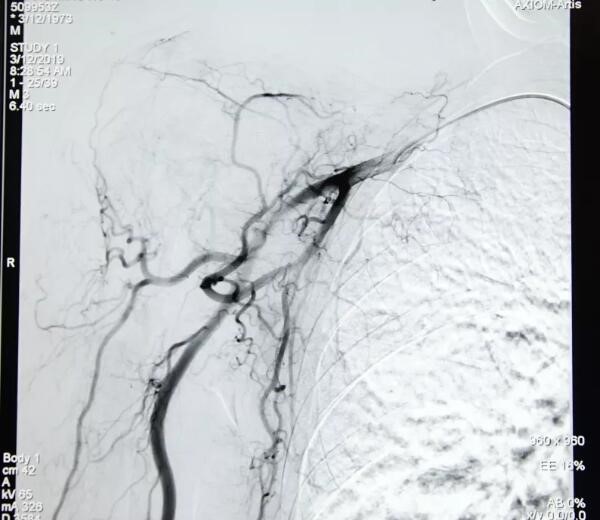 After treatment
"The patient is suffering from stage IV rectal adenocarcinoma (T4N2M1). Palliative treatment can effectively relieve his pain," Dr. Yang Qingfeng, an attending physician of interventional therapy, said, "palliative treatment can also make a difference. It can not only improve the quality of life, but also prolong survival time. In some cases, it can even create a life miracle!"
In 2019, CT showed some lesions are reduced. Mr. Li had less pain and better sleep. "It is really amazing. It feels like after waking up, my arms and legs are free from pain. I could only lie down before and felt very painful when lifting my arm, but now is different," said Mr. Li after interventional therapy.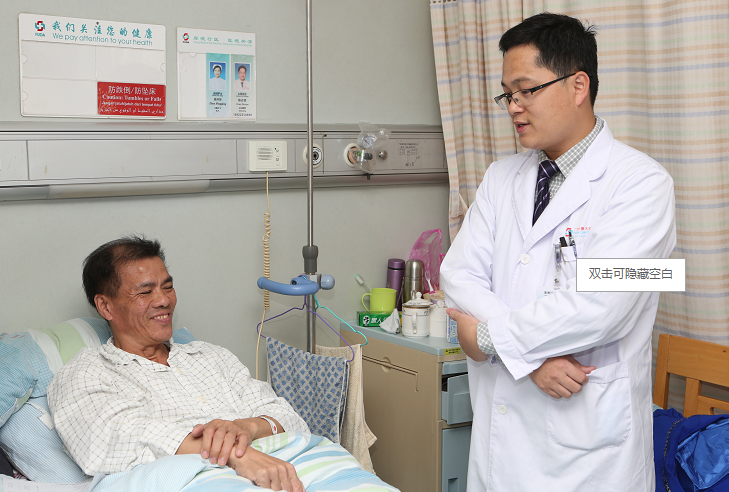 His family was pleased. "We are ordinary workers, but doctors and nurses here treated us like a VIP. The nurses did everything for us. It's very kind of them. When we had any questions, we just asked our in-charge doctor – Dr. Chen Zhixian who patiently answered us every time. The most important thing is that some hospital expenses can be covered by our medical insurance. This solves a big problem for us." Upon discharge, Mr. Li sincerely thanked Dr. Yang, "I really appreciate Dr. Yang's help. Thanks to his help, I feel least pain so that I can fall asleep and regain my health."