Quote: Cryosurgery was brought into HKUMed this year.
Recently, Hong Kong has introduced argon-helium cryosurgical ablation (CSA), a treatment that can be used to ablate unresectable solid tumors. CSA was approved by the US FDA in 1998 for the treatment of partially unresectable solid tumors, and was subsequently listed as standard treatment for prostate cancer by NCCN guidelines.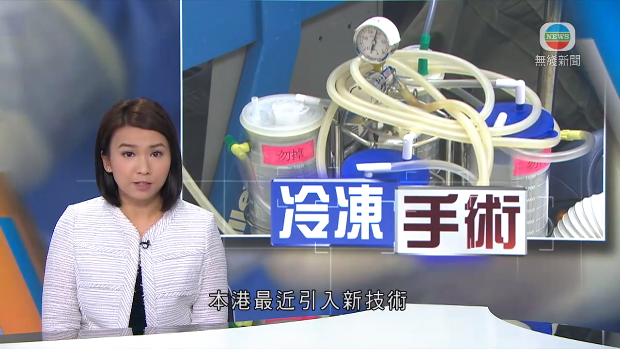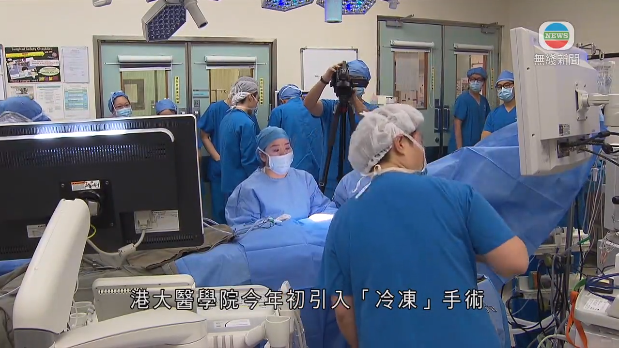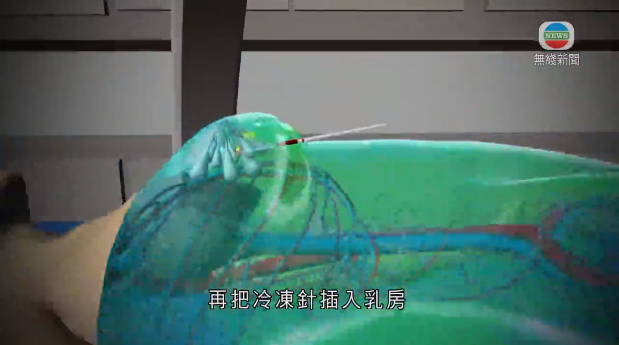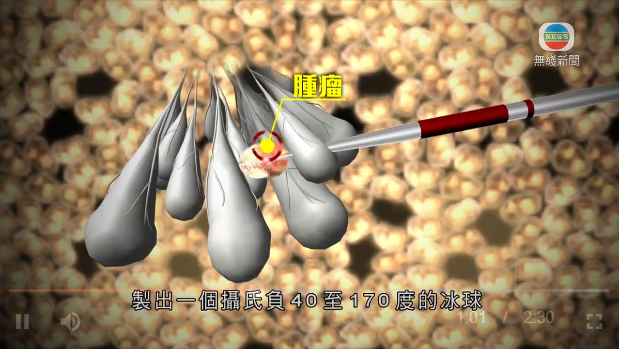 Many breast cancer patients are worried about surgical removal of their breasts. The new technology – CSA which has been recently introduced to Hong Kong enables early breast cancer patients to preserve their breasts. Two months ago, one patient was diagnosed with breast cancer at an early stage. If she underwent surgery, she would have her breasts partially removed, including the nipple and areola, but she chose a minimally invasive surgery – cryosurgery to kill cancer cells instead of surgical removal.
Fuda has treated over 10,000 patients with cryosurgery in the last 16 years
Fuda Cancer Hospital (Fuda) is one of the first cancer hospitals in Asia to introduce cryosurgery. It has been using this technology to treat cancer since early 2002 and accumulated 16 years of experience in treating more than 15,000 patients. Fuda has awarded Clinical Key Specialized Hospital (Oncology), International JCI Certified Hospital, Chairman Unit of the International Society of Cryosurgery (President Xu Kecheng is the 17th President of International Society of Cryosurgery), Founder of the Asian Society of Cryosurgery, and Training Center in Asia Pacific Region. The book "Modern Cryosurgery For Cancer" compiled by Fuda experts and Austrian experts, is the vane of the world's cryosurgery.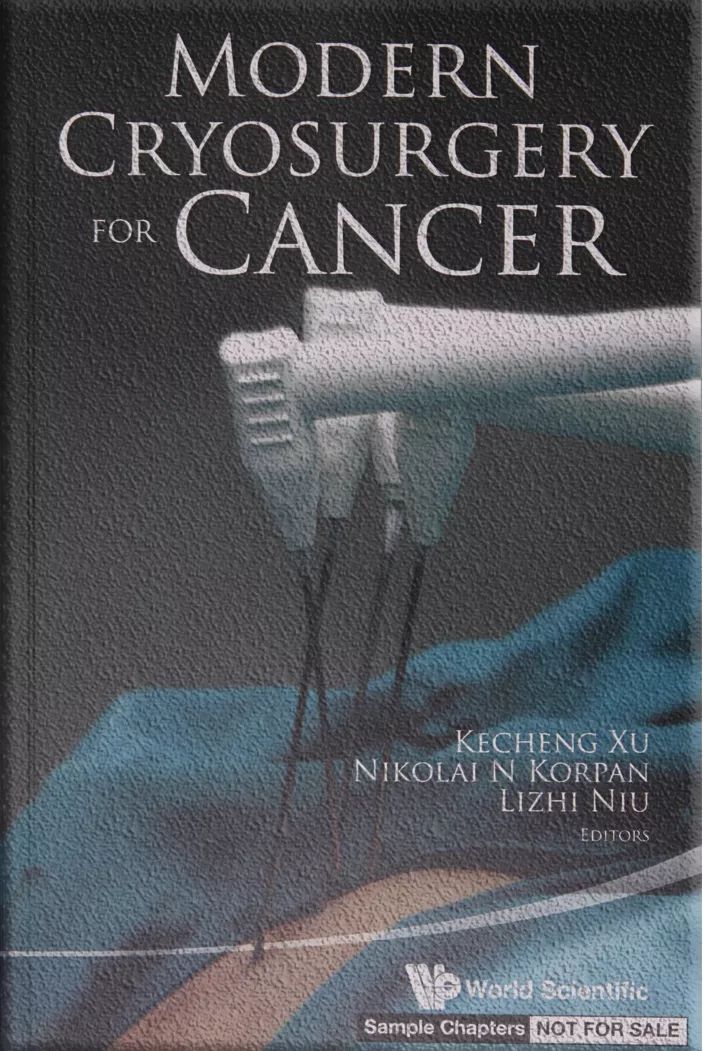 Compared to surgical removal, radiotherapy and chemotherapy, cryosurgery has many advantages. For patients with advanced age and poor physical function, cryosurgery is a minimally invasive treatment which is conducive to the patient's self-healing; early liver cancer patients can be cured by cryosurgery in our hospital, achieving the effect of surgical removal. Tongue cancer can be shrunk and removed by cryosurgery, avoiding the complete removal of tongue. Similar cases such as breast cancer can be treated by cryosurgery to preserve breasts.
Indications: all solid tumors can be treated by cryosurgery in varying degrees, such as liver cancer, lung cancer, kidney cancer, ovarian cancer, laryngeal cancer, testicular cancer, uterine tumor, vaginal cancer, pancreatic cancer, breast cancer, osteosarcoma or other benign and malignant tumors, prostate cancer, melanoma, head and neck cancer, various soft tissue tumors, etc.
A classic case: cancer should be early detected and treated.
Living with cancer for 8 years, he becomes "Super Brain" at the age of 84
Eight years ago, Mr. Han, Singaporean, has undergone cryosurgery at Fuda Cancer Hospital. Last year, he joined the Super Brain contest in Singapore. In recent days, 84-year-old Mr. Han came back to our hospital for review and told us how to live with cancer.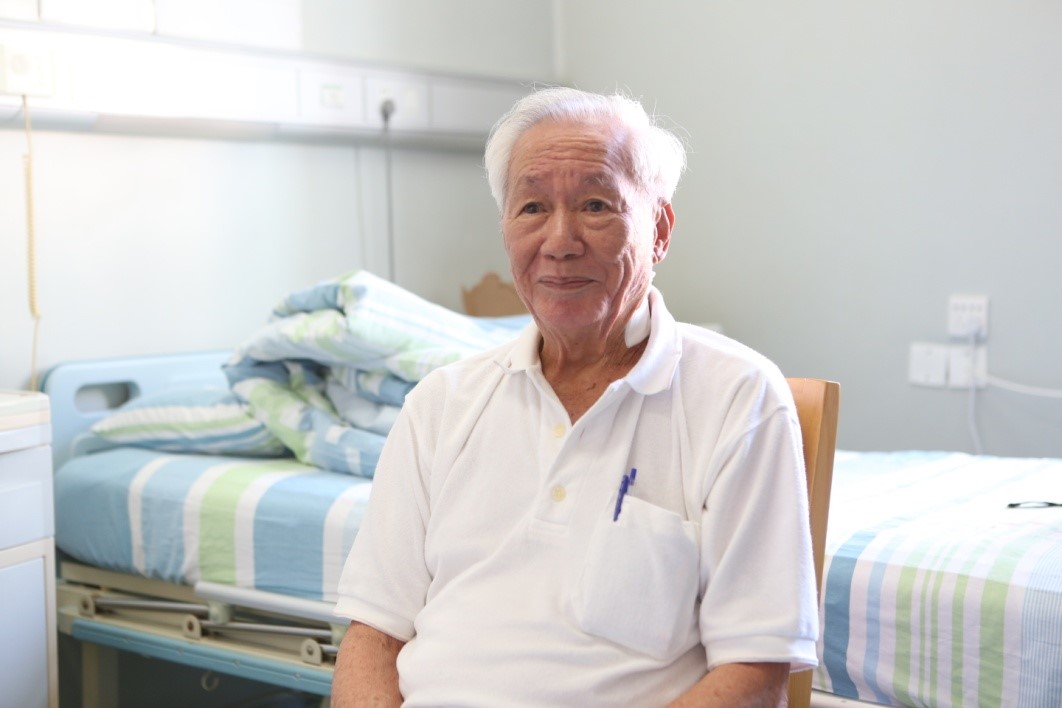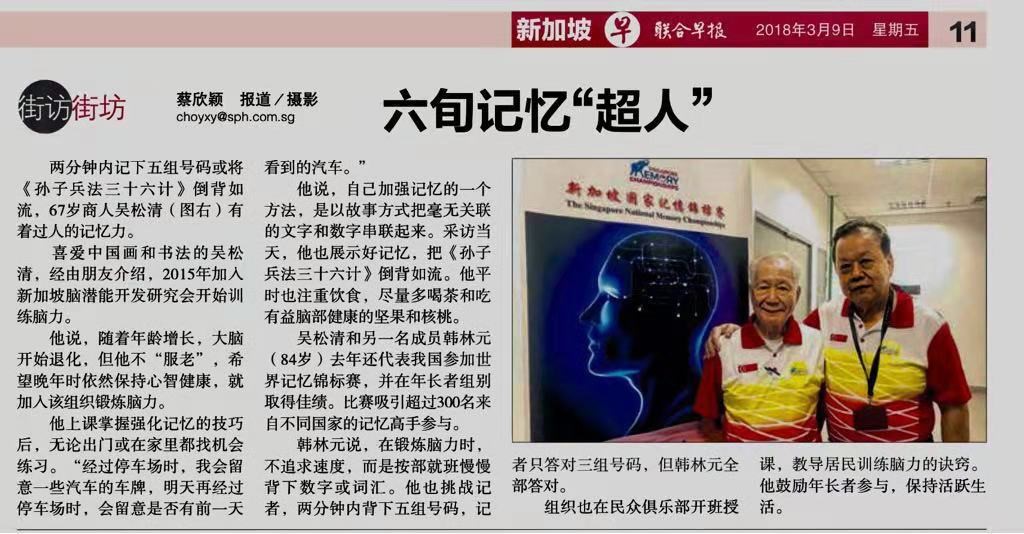 "Eight years ago, I underwent cryosurgical ablation and brachytherapy. After the surgery, my prostate cancer-related index dropped a lot. The symptoms of ostealgia and urinary incontinence were relieved. Soon I was discharged smoothly," said Mr. Han. Speaking of the eight years after the treatment, Mr. Han said gratefully, "First of all, I'd like to thank Prof. Niu Lizhi and Prof. Liang Bing from Fuda Cancer Hospital for developing and implementing a professional surgical plan for my illness. Through their efforts, I have such a high quality life with cancer. Secondly, I'd like to thank Dr. Dong, my good friend. He recommended this hospital and escorted me here. Again, I'd like to thank all the medical personnel here because doctors here are very professional and nurses are very nice to me. They treat me like a friend. I'm quite satisfied with their responsible attitude!"
Before interview, the son of Mr. Han said, "I just wait outside. My father is pretty well now after the cryosurgery so he can handle this totally on his own!" Truly, Mr. Han looks pretty good and doesn't look like an 84-year-old man who lives with cancer for over 8 years
The cryosurgery has been approved by the FDA which is the most rigorous medical institution in the world, and at the same time, it is recognized by US NCCN guidelines which are the most thorough and frequently updated clinical practice guidelines available in any area of medicine.
Apart from cryosurgical ablation, Fuda has developed nano-knife ablation and microwave ablation to help patients remain high quality of life.

In Fuda, superb technology and faithful service have attracted patients from over 100 countries such as America, England, Japan, Singapore, Canada, Thailand, Malaysia and Indonesia, and these foreign patients make up about 50% of all in-patients here.
Guided by practicing medicine with great virtue and medical ethics, we stick to true medical technology and faithful service. Our hospital features technology, integrity and benevolence. We strive to establish an academic, high-end and international cancer hospital.