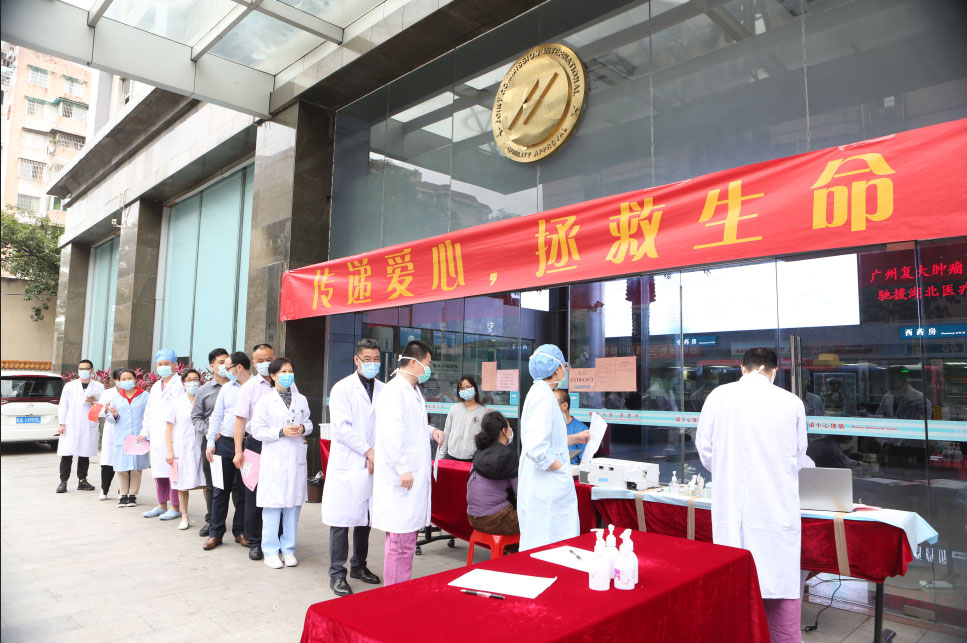 Since the outbreak of COVID-19, blood inventory has been plunging in Guangzhou blood center. To maintain adequate blood supply for clinical use, Fuda Cancer Hospital called on its staff to donate blood to fight against the epidemic. In this voluntary blood donation activity, 57 employees of our hospital donated blood with a total of 15000ml.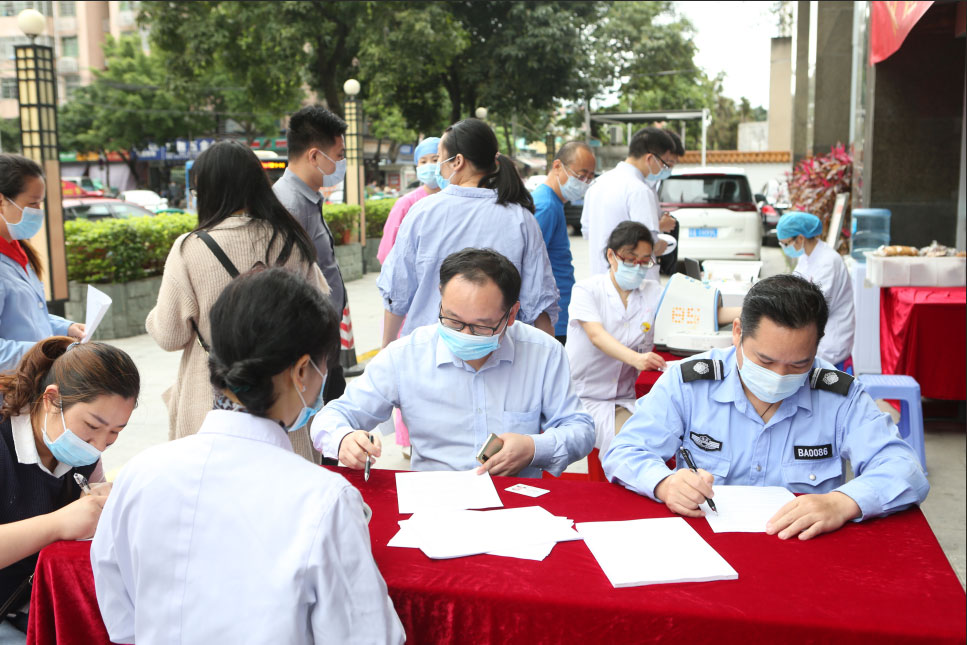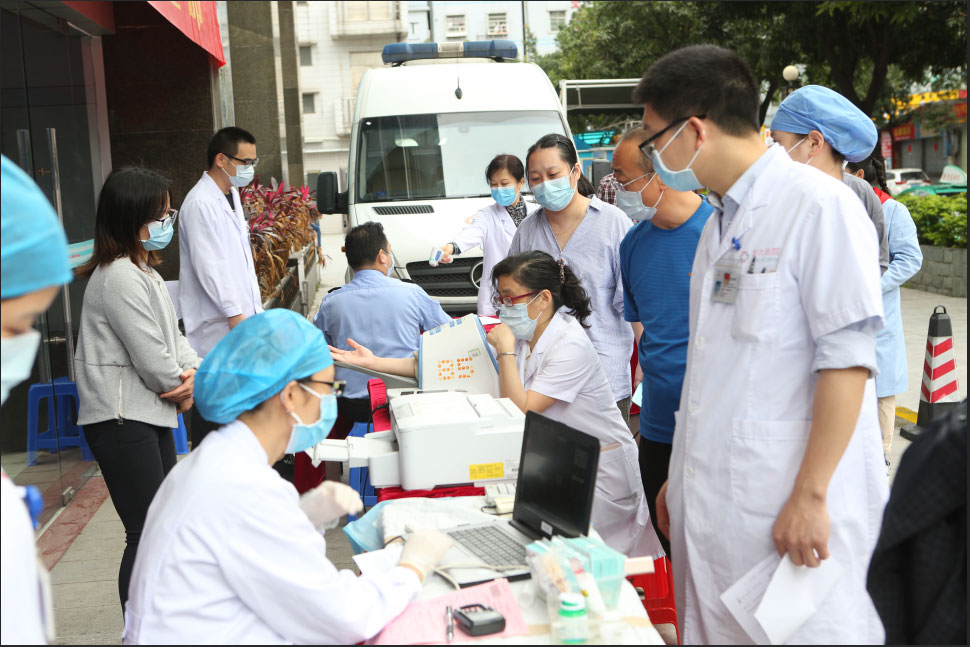 Due to the epidemic prevention and control needs, our hospital and the Guangzhou blood station were in close contact to make sure everything going well. Firstly, the blood donation site was fully disinfected in advance. Secondly, every blood donor was informed of precautions in advance, such as wearing masks and keeping a distance during blood donation in batches and in different time periods.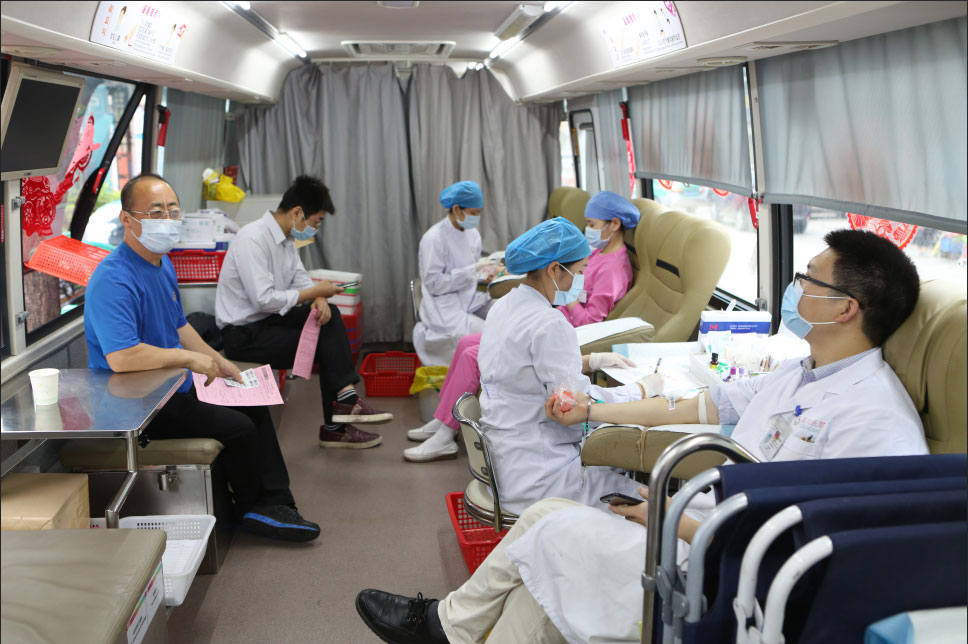 At 8:30am on March 28, blood donors in our hospital appeared and orderly followed the screening procedure. After meeting the blood donation requirements, they immediately rolled up their sleeves and stretched out their arms for preparation.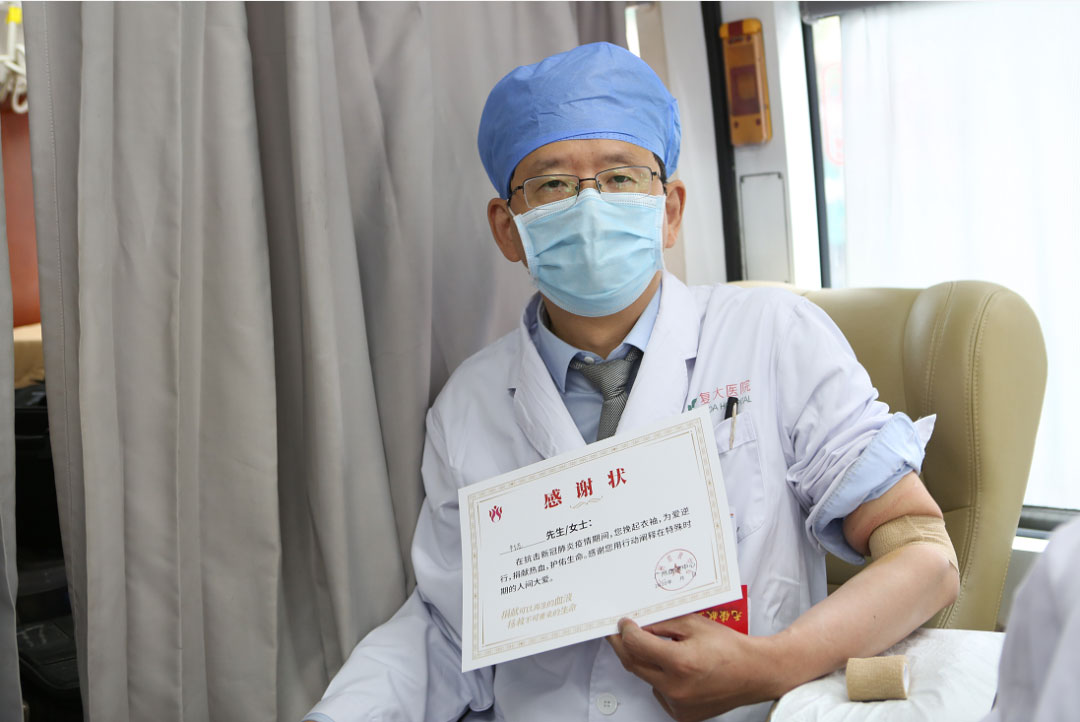 Niu Lizhi, president of Fuda Cancer Hospital treats a large number of patients and works overtime every day but today he still rushed to the scene for donation. He was told, "After blood donation, remember to drink cups of brown sugar ginger tea to replenish your blood." Hearing this, he just smiled and said, "Don't worry. Loss of 200ml blood does not affect my physical condition."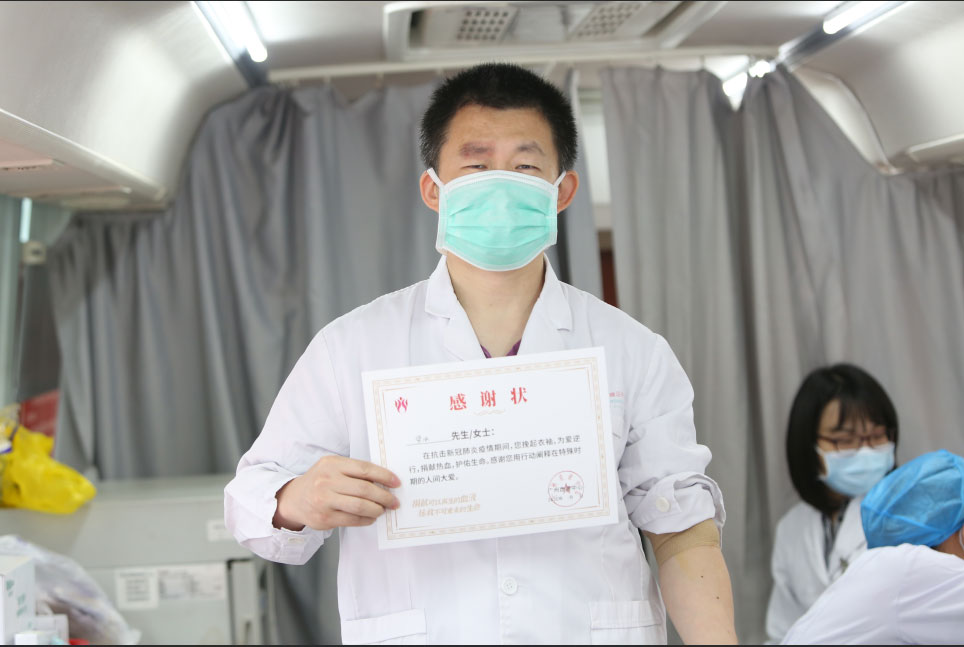 Medical staff in operating room knows better what blood means to patients, so every year two thirds of them will actively join the blood donation. Liang Bing, director of operating room told us, "I have started to donate blood since university, and I still keep doing. In my mind, I have donated blood for over 20 times.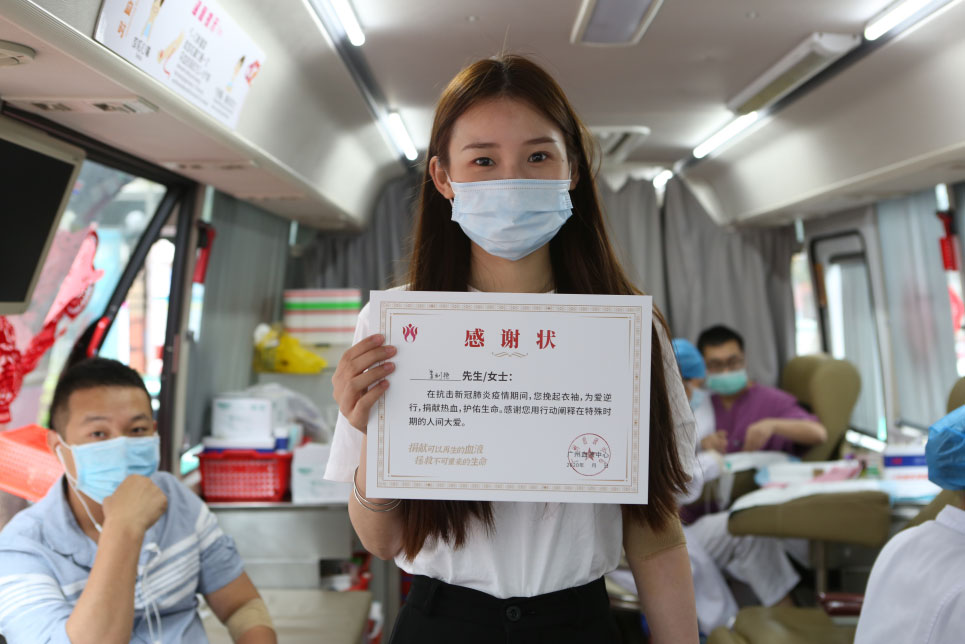 Jiang Liyan from consultation department is a slim girl whose body weight just reached the blood donation standard, but she came here without hesitation. Looking at her, even blood station staff worried about her and wondered if she could bear it. However, she said with a firm tone, "in order to donate blood I manage to maintain a standard figure, so no need to worry."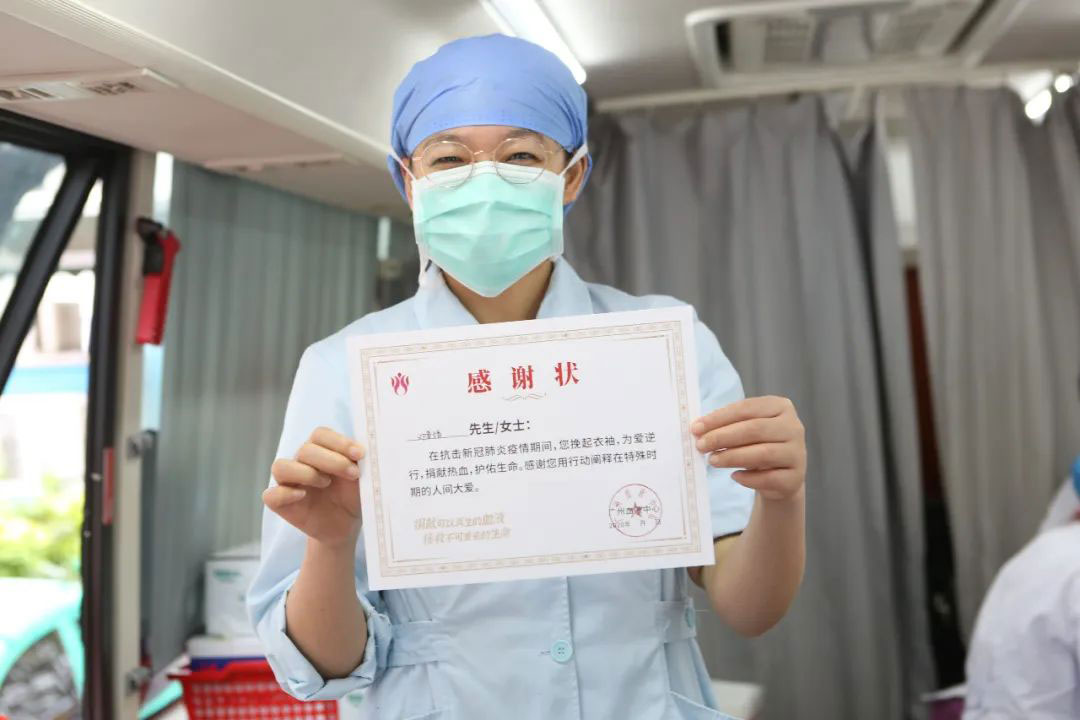 Among these blood donors, some of them have just finished ward round, some of them just gave their first try in blood donation, and some of them donates their blood annually and regularly. They are all trying their best to spread the idea of love and support to all those suffering from COVID-19 in China.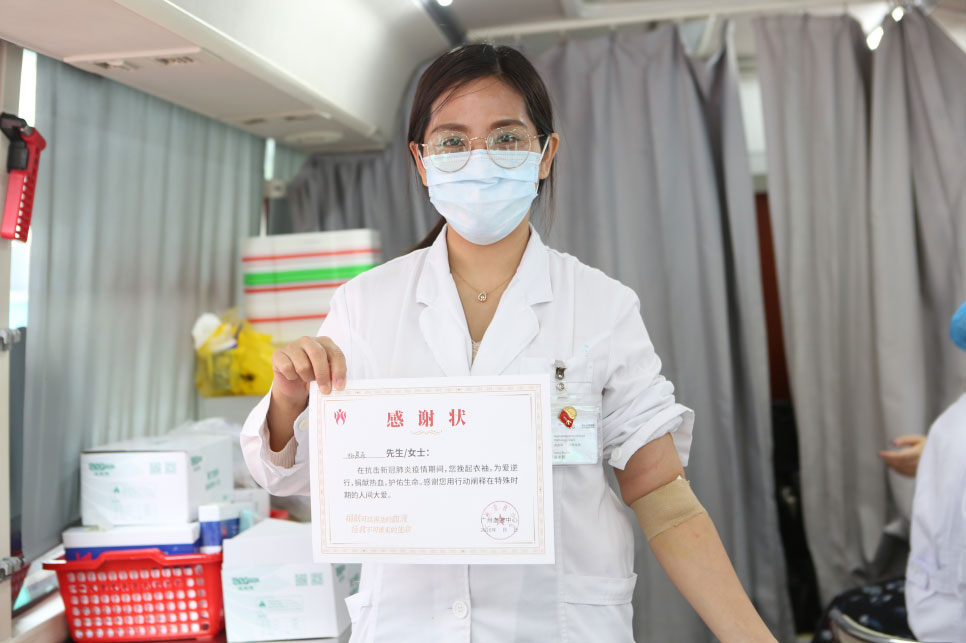 Blood is a life-saving guarantee, as well as a logistical support resource for fighting against the epidemic. That's to say, voluntary blood donation is a way to support those who are battling on the front line. This activity held in Fuda Cancer Hospital demonstrates that we are passionate about public welfare with sincere dedication to the community.