Source: Jian Hua Daily
[Report] The lecture "Prevention and Treatment of Cancer - Practice China's Way of Cancer Control" was hosted by the Cambodian Board of Directors and Guangzhou Fuda Cancer Hospital (Fuda) in the building of Khmer-Chinese Association in The Kingdom of Cambodia on April 20, 2019.
Lord Zheng Mianfa (Executive Vice President of Khmer-Chinese Association), Lord Fang Cancheng, Lin Yingxiang, Zhong Yaohui (Permanent Secretary and Executive Member of Khmer-Chinese Association, Youth League Representative), Professor Xu Kecheng (Chief Honorary President of Fuda), Li Feng (Director of International Affairs Department of Fuda) and Lu Tianyu (Secretary of Fuda) attended the event.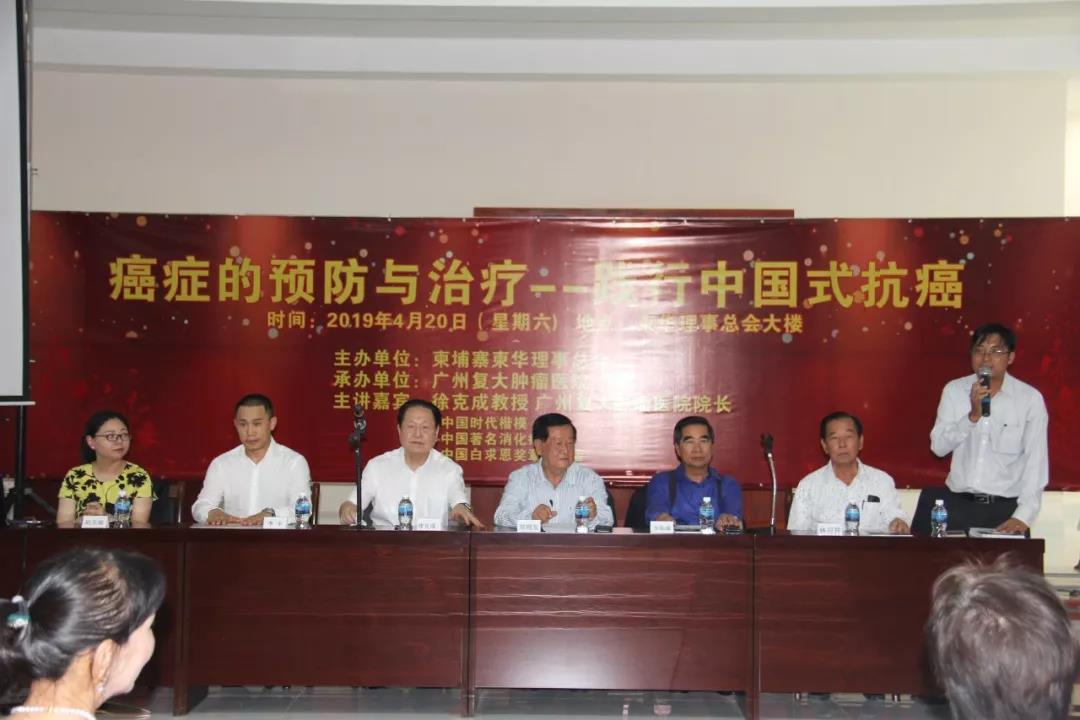 Mr. Zheng Mianfa, on behalf of Mr. Fang Qiaosheng, Chairman of Khmer-Chinese Association, as well as himself, sent his warm welcome and heartfelt thanks to the Fuda expert team led Prof. Xu, who held the lecture of cancer prevention and treatment in Cambodia.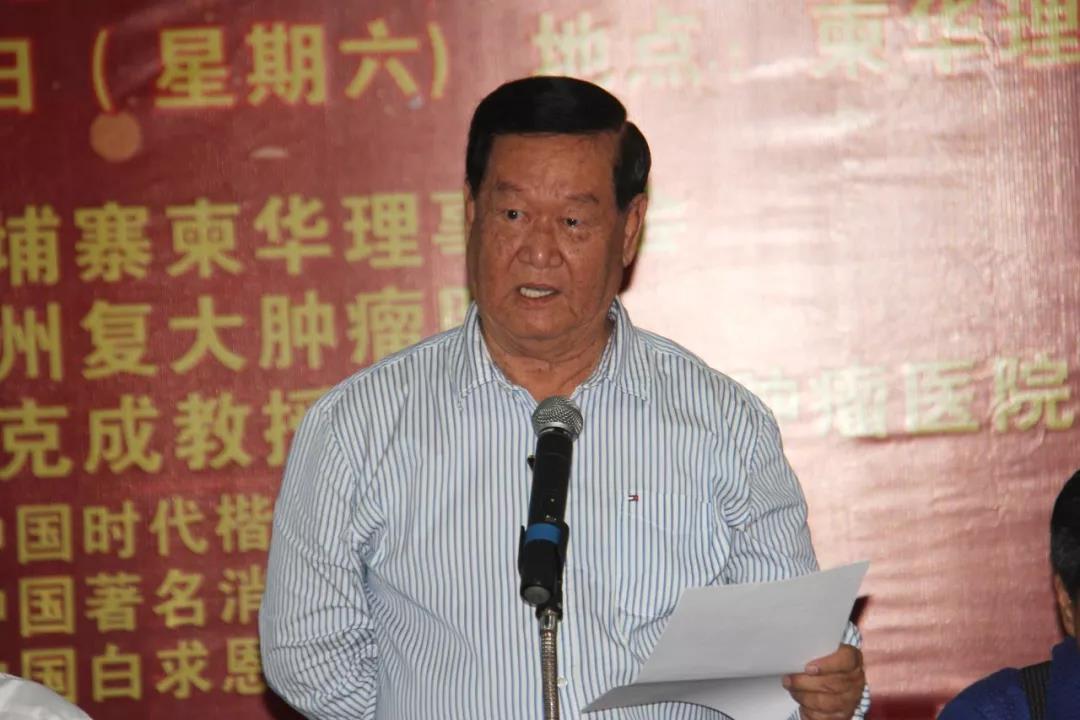 He said that Fuda Cancer Hospital is a famous cancer hospital in Guangdong Province. It is the first cancer hospital accredited by JCI, and has established a multidisciplinary tumor treatment system. Except for traditional surgery, radiotherapy and chemotherapy, it develops some featured treatments which have achieved good curative effect and praise.
"Today, we are honored to invite Prof. Xu from Fuda to share the knowledge about cancer, including the experience of preventing cancer and fighting against cancer with us. We all know that the first wealth in our life is health. I believe this event will help us to know more about cancer and to better maintain health."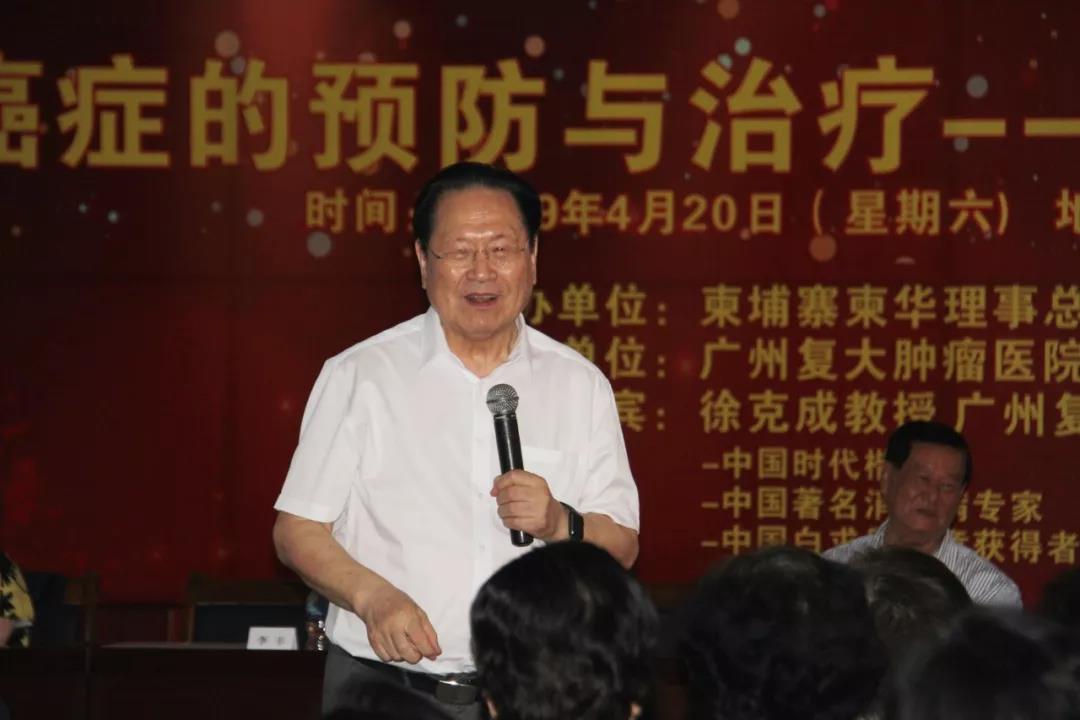 At the lecture, Prof. Xu introduced how to prevent and treat cancer in detail and answered questions from participants there.
Prof. Xu is the founder and chief honorary president of Fuda Cancer Hospital affiliated to Jinan University. Graduated from the Medical Department of Nantong Medical College (now Medical School of Nantong University) in 1963, he worked in his college and then was appointed professor thanks to his great efforts. As a subject leader, he has always worked in the front line of clinical and scientific research, and made innovative contributions in the early diagnosis of digestive cancer, especially liver disease enzymology and tumor markers. As a visiting professor, he acquired more knowledge on liver cancer and pancreatic cancer when he visited universities in Japan and the United States from the 1980s to the 1990s.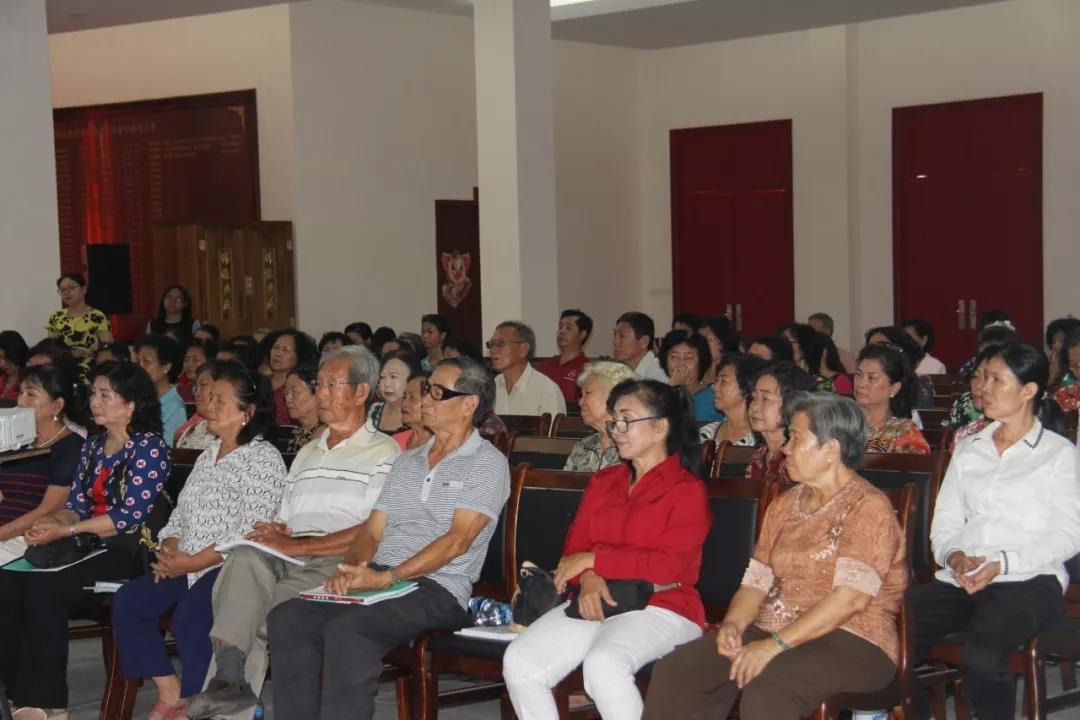 Prof. Xu took the lead in tumor cryosurgical ablation treatment in China, and later Fuda created a record of completing the most cases of cryosurgical surgery in home and abroad. He is one of the world's pioneers in percutaneous cryosurgery for pancreatic cancer and has received numerous cryosurgery awards in Japan, Russia and Austria. He founded the Asian Society of Cryosurgery and was elected Vice President and then President of International Society of Cryosurgery.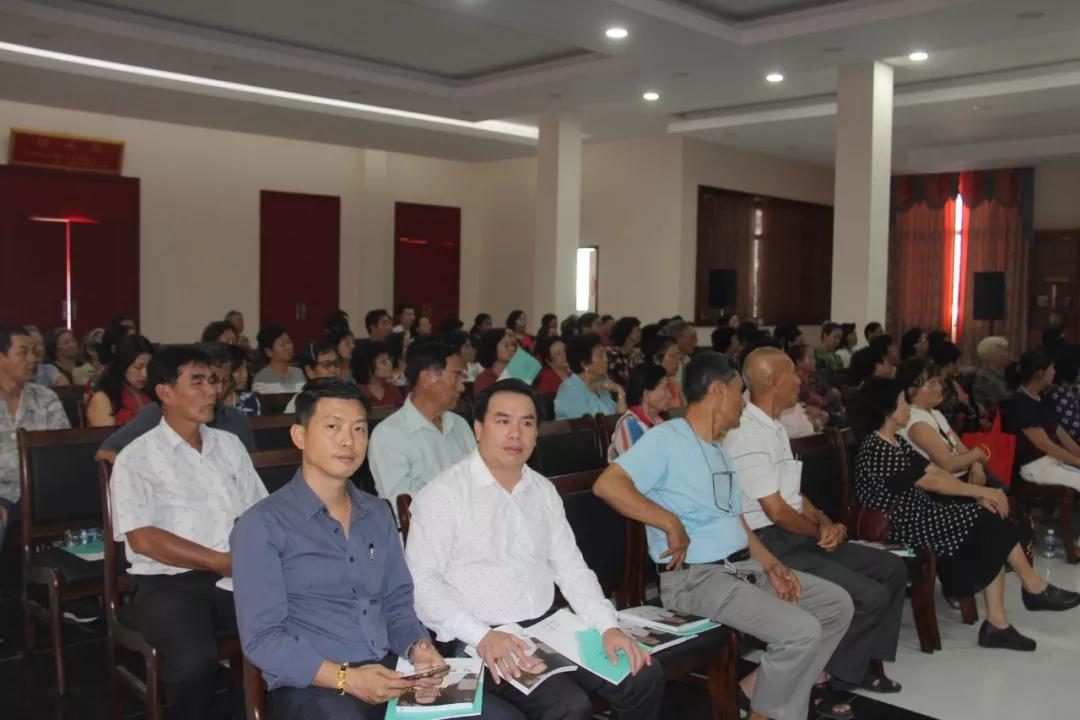 In recent years, he has edited China's first book of Cryosurgery for Cancer, the English version of Modern Cryosurgery for cancer and the first book on irreversible electroporation (nano-knife ablation), New Technique of Cancer Treatment- Irreversible Electroporation. In 2012, he won "Bethune Medal" and in 2014, he was awarded the honorary title of "Role Model of the Times" in China.