Recently, the 5th Asian Conference on Cryotherapy (ASC) was held at the Borneo Convention Center in Kuching, Malaysia. Experts from China, Japan, Malaysia, Indonesia, Austria and other countries and regions attended the conference. The conference was held to represent the academic achievements and basic developments of cryoablation in Asia. Heated academic discussions took place there with collision of sparkling ideas. The conference is conducive to the exchange of professional knowledge, which helps to improve the level of cryotherapy and bring excellent medical resources to poor areas. During this conference, Professor Niu Lizhi, Vice President of Fuda Cancer Hospital affiliated to Jinan University, and Professor Li Jiaping, the First Affiliated Hospital of Guangzhou Sun Yat-sen University, were elected as new vice-chairmen.

The Asian Cryotherapy Conference began preparations in 2010 and was officially registered in Hong Kong in 2011. On May 25, 2012, more than 80 oncologists from China, India, Indonesia, Japan, South Korea, Malaysia and other countries gathered in Guangzhou to participate in the inaugural meeting of the Asian Society of Cryotherapy. Wu Mengchao, an academician of the Chinese Academy of Sciences, and Wang Zhenyi, an academician of the Chinese Academy of Engineering, and many other well-known attended meeting. The conference provided an opportunity and platform for Asian medical institutions, medical personnel, research and teaching units and related industries to reach consensus, exchange views, and promote mutual cooperation, which was a boost for Asian cryotherapy.

After the opening ceremony, Professor Xu Kecheng, the chairman of the 18th International Society of Cryotherapy, the founder of the Asian Society of Cryotherapy, and the honorary precident of Fuda University Hospital of Jinan University, first shared a speech on The present and future of tumor cryotherapy. He introduced the past and progress of cryotherapy for cancer, and shared the summary of Asian academic papers on cryotherapy, encouraging everyone to learn and exchange ideas and improve cancer treatment.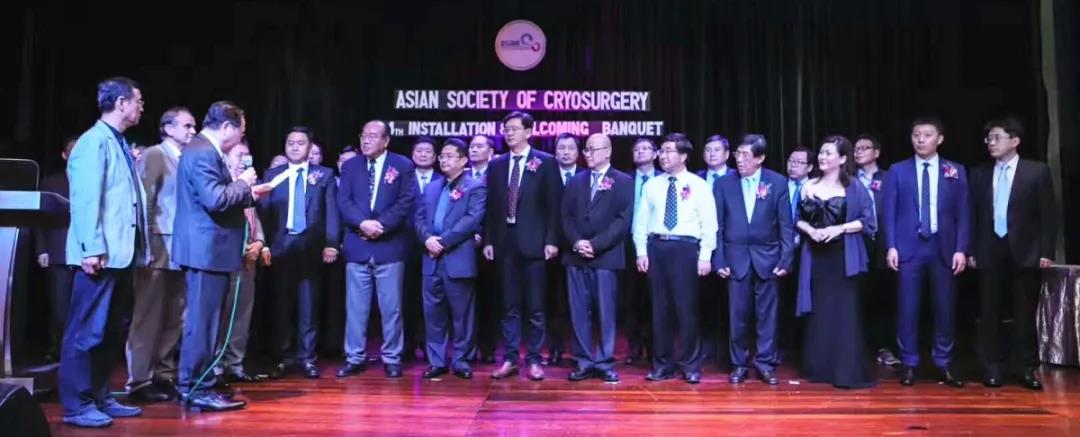 Argon-helium cryoablation, abbreviated as argon-helium knife, is an advanced medical technology for minimally invasive ultra-low temperature cryoablation on tumors. Argon-helium knife is the aerospace guidance technology, which is the achievement of argon cold isolation technology applicable to the medical field. It was developed by Endocare in October 1998 and approved by the FDA in the United States. After IEC, EMC and CE certification, it had access to the medical market, and quickly applied to hospitals around the world. It is the latest achievement in the development of cryotherapy technology, which not only absorbs the basic and clinical research results of cryotherapy, but also introduces new concepts and technologies for refrigeration. Argon-helium minimally invasive targeted surgical system possesses the advantages of space technology, biosensing, electronic computer, adaptive monitoring and targeted therapy to harmoniously combine ultra-low temperature targeted cryotherapy with interventional hyperthermia. It has made breakthroughs in the development of hot and cold ablation therapy for tumors. In 2001, the team led by Professor Xu Kecheng, introduced the technology and related equipment. So far, more than 20,000 cancer patients have received argon-helium cryoablation. According to clinical findings, argon-helium cryoablation can effectively treat solid tumors such as lung cancer, liver cancer and breast cancer.
Professor Xu Kecheng said that in recent years, Asian countries, especially China, have made significant progress in cryoablation. The operation is more improved; the means are innovative; the equipment is also innovating. In recognition of Professor Xu Kecheng's contribution on cryotherapy in Asia, the conference awarded him the "Outstanding Contribution Award" trophy.
Professor Nikolai Korpan, Austrian, the former President of the International Society of Cryotherapy also attended the conference. He said, "I am very pleased to see that the peers from China rapidly develop the cryoablation technology. More and more experts use this technology to treat tumors. Dr. Niu Lizhi impressed me. His invention of cryoablation and nano-knife technology has been highly recognized by the academic community. New techniques for minimally invasive treatment have been practiced."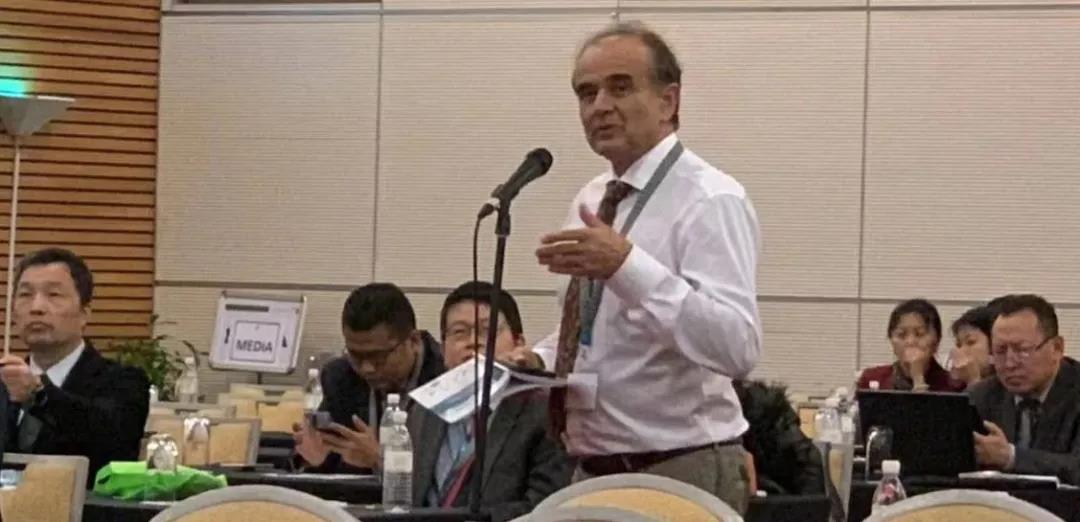 Professor Niu Lizhi believes that during the 5th Asian Cryotherapy Conference held in Malaysia, Chinese team will lead the trend of cryotherapy in Asia, which will definitely benefit more Asian cancer patients. He also hopes that someone will delve into cryotherapy, so that better treatments will be given to cancer patients.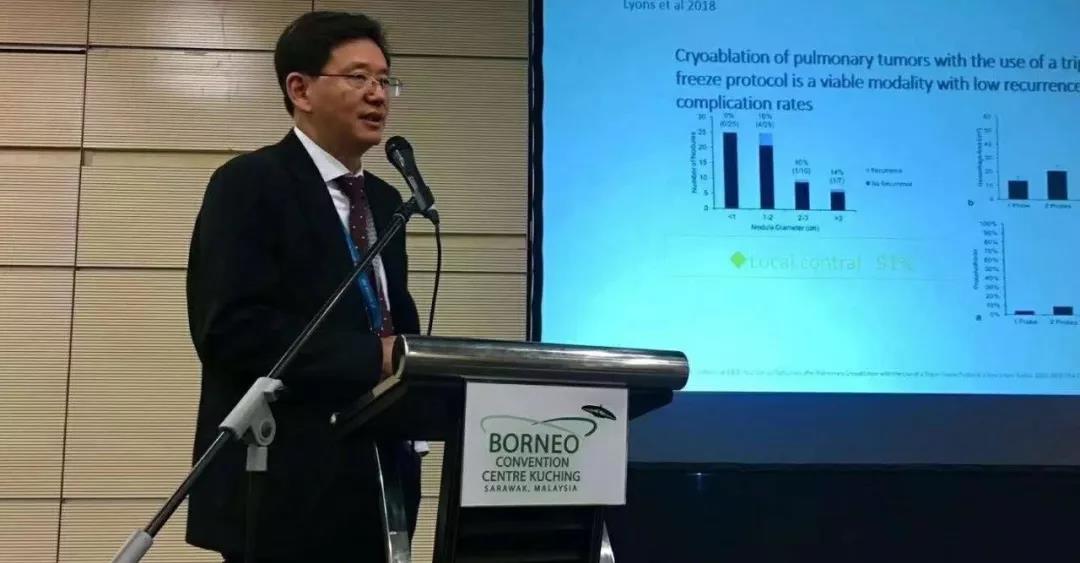 For more than a decade, Guangzhou Fuda Cancer Hospital has achieved remarkable results in cryotherapy. So far, the medical team headed by Niu Lizhi has completed more than 10,000 complicated minimally invasive cryotherapies. Due to its outstanding achievements in cryotherapy, Fuda Cancer Hospital has set up a learning platform for doctors from all over the world.
Cryoablation is mainly applied to treatment of non-small cell lung cancer and also to some small cell lung cancer, especially the central type lung cancer located beside the large blood vessels of the heart. Once entering stage III and IV, the operation cannot be performed, which will bring difficulty to the following treatment. Therefore, the application of percutaneous cryoablation for patients in Fuda Cancer Hospital has great significance in improving patient's condition and winning more time for them.