On March 30th, the good news that Guangzhou Fuda Cancer Hospital (hereinafter referred to as Fuda) has passed the second survey of JCI accreditation with a high score-9.91 came from the Joint Commission International (JCI) headquarters in America. The survey team comments that the second survey of Fuda is great.


It is reported that only 73 hospitals in mainland China that have been accredited by JCI and less than 20 hospitals have passed the second survey till February 2017. Fuda become one of the very few hospitals in China to pass the second survey 3 years after the initial accreditation.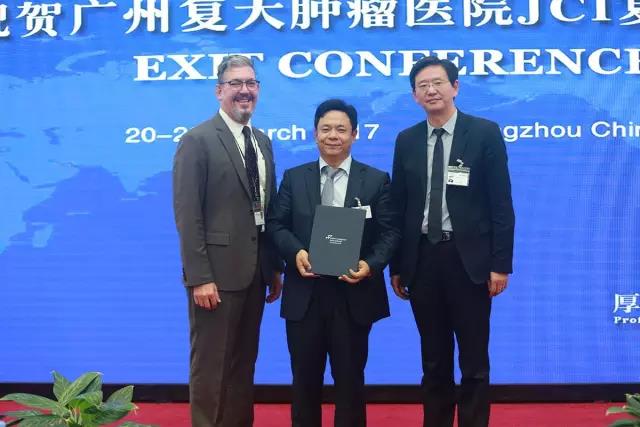 What is JCI accreditation?


A tertiary hospital, universally known in China, to some extent, is the medical authority. JCI, an international medical quality control accreditation system, works to improve patient safety and quality of health care in the international community.

Joint Commission International, abbreviated as JCI, is the recognized leader in international health care accreditation that identifies, measures, and shares best practices in quality and patient safety with the world. JCI accreditation is considered the gold standard in global health care since JCI accreditation stands for the highest level of medical service and hospital management.


JCI accreditation is an ever-lasting event. Once it is accredited, it is essential to maintain it as part of the ongoing performance improvement. JCI requires accredited organizations to become reaccredited every three years as so to make long term quality care improvement and safeguard patient's safety through upgrading the standards and standardizing the workflows.


In 2014, Fuda achieved JCI accreditation with a high score, making Fuda become the first private specialized hospital that had been accredited by JCI. In according to JCI regulation, Fuda had its first reaccreditation from March 20th to 23th, 2017.

Compared to the hospital rating standards in China, JCI standards focus more on the highest patient care standards and results-oriented process improvement. For example, the medical wrist band for inpatient should include complete identity information. Before performing a surgery on patient, the surgeon, anesthetist and nurse will recheck the patient's information and read the medical imaging films again to make sure right surgical site and right surgical procedure for right patient.

Logistic support, a "supporting role" in the medical care system, JCI also has clear requirements. Each medical equipment owns a traceable ID. Each fire hydrant must be equipped on its own place. Each evacuation plan must have specific guidance….

According to the fifth edition of JCI evaluation criteria, the most recent and rigorous one, containing 282 standards and 1154 measuring elements, the four surveyors conducted a comprehensive and meticulous survey on Fuda. In the afternoon of March 23th, the first reaccreditation came to a successful conclusion. Only 19 in 1154 measuring elements have yet to be improved.





What can a JCI accredited hospital offer to the patient?


You may have noticed the gold signboard over the main entrance which is exactly the symbol of JCI accredited hospital.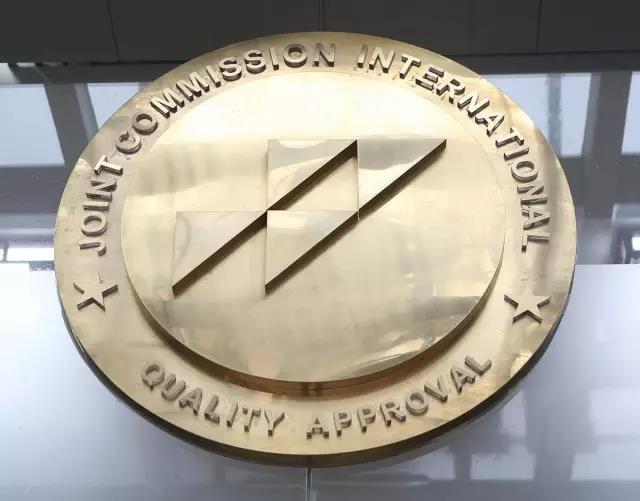 Mr. Liu Jianguo, the general manager of Fuda said, "After getting JCI accredited, Fuda has not only gained a certificate or a gold medal, but also commits to making long term quality care improvement and safeguarding patient's safety. All the work in Fuda become detailed, standardized, scientific and normalized, and make the high-quality medical service which meets international standards access to patients easily. "


The JCI concept "patient safety always comes the first" is well reflected in every staff's daily work, every medical history, every communication between doctors and patients and even every safety sign in Fuda. From the details below, we truly believe you can feel the charm of JCI.


1、Patient's medical wrist band


As we all know, many medical disputes are caused by wrong injection or wrong medication. The main reason is that many medical staffs lack the awareness and right way of patient identity verification. Fuda has established a strict regulation of patient identity verification such as a distinct medical wrist band that includes patient's name, age, ward and admission number. If one patient lost hisher consciousness, the doctor giving rescue could obtain patient's treatment and medical information through the medical wrist band.



2、Safety signs can be seen everywhere


As to meet the JCI accreditation standards, different kinds of safety signs such as wall poster, exit signs, reminders on the light switches and etc. can be seen everywhere in Fuda. At the same time, all the fire equipment in Fuda is under strict and regular maintenanceto make sure they are in standby state….
Thoughtful details can always be perceived by every patient. Fuda have achieved the Gold Seal of Approval® as JCI-accredited entity, justifying our ever-lasting commitment to long term quality medical care and people-oriented service.